FREE Mini-Scrapbook Page Downloads
Latest News: New 2017 Photo Calendars Free Download ready to go.
Here, Anyone Can Scrapbook Like A Pro... And Save Big $Money$ Doing It!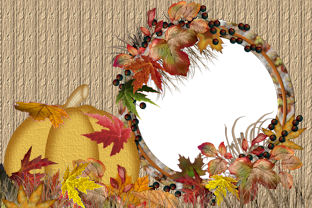 BLOG and News Here
Featured Membership:
See My Grandaughters...
Click Here if you can't see the Video
This was for their dad... you can do it too at www.TwasTheNightScrapbook.com.
Site Information
Recently Added Sets to our Scrapbook Membership Areas...
In the last two months we have added sets to the following scrapbook themes:
Father's Day, Mother's Day, Graduation or School and Spring Time Seasonal Themed Templates. More sets added monthly!
Full details of how you can save Hundreds of Dollars on your scrapbooking can be found by clicking HERE.
---
Kathy and I have just added a new Bonus:
11 of the tools that are used most in Adobe Photoshop in 1 Easy Report. NOW FREE With Platinum Membership.
Now available for all our Annual and Monthly Payment Members. Kathy's just done it again! Another FREE bonus for all annual members. Kathy's been learning to create ClipArt... YOU, our annual members get all the art she's created; and it's FREE with any Paid Annual Membership as our Gift to you. On top of that...
---
Hi Kathy

I just want to say that I'am more than happy about your site. I made such beautiful thing. I'am working on my boy'S album and with your site I can make beautiful scrapbooking pages. I'am glad I found you. Merci beaucoup!! Vous tes les meilleurs! (you're the Best)

Amiti , Colette More Testimonials
Main Site and Freebies...
Kathy
Just a note to let you know I'm a real person and I really enjoyed the lessons and the new program. I have not had a lot of time lately and am remiss in not having e-mailed you.
I really learned a lot about using the program with other graphics and how to import. I have photoshop elements but I could not learn how to use it. You made it simple and easy. Thank you. Have used lots of your scrapbook pages in the scrapbook I'm doing for my grandchildren Still can't use photoshop.
One thing, when you make the whole page on the computer, do you have to use photo paper or can you use heavy cardstock? Thanks again
Mary Cunningham
Mary,
Thank you so very much for your kind words. We are very proud of our Computer Scrapbooking Mini-Course and absolutely love hearing how it's helped our scrapbook friends.
To answer your question... I use cardstock all the time. It especially works well for old photo's and landscape's. When you put it in the plastic sleeves, it looks like you used a Matt photo paper. It gives it a great soft look. Saves me a bundle on paper costs too!
Great question, thanks for asking. If you have any more, let us know, we love to help.
Kathy and Wes
PrincessCrafts.com More Testimonials
Cheryl Stephens, California,
Love your site. I am disable and this site is the only way that I can scrapbook. Its so easy and with the book WOW!!! That would really help :- ). I am hoping that the cost will be affordable for me to. Thanks for all your hard work!!! It not only helps me to scrapbook but it keeps my mind busy :-) Thanks again
Cheryl More Testimonials
Things for the Kids...
Wes and Kathy,
I finished downloading the book!!!!!!!! It is awesome! It is the best kids cookbook I have seen and I have searched the book stores. I can't wait to give it to my niece for her 8th birthday. Thanks so much,
Myrna from Ball Ground, Georgia
Extra's for Scrapbooking...
Dear Kathy
Just wanted to thank you for all the wonderful pages you offer on your site. As a grandmother with 9 grandchildren (7 girls who always need the prettiest, and 2 boys who always have to have the meanest and toughest) it was a life saver (and money saver) by joining Princess Crafts. When I find the time needless to say I am in heaven when I go to your site and find just what I am looking for. Prettiest, meanest and toughest around. :-)
Thank you again
Seamstris/Brenda More Testimonials
Membership and Sister Site Information...
Kathy
Your computer course is just what a scrapbooker needs to do. I am so happy I joined your course as it sure got me going on scrapbooking with a vengence. Also I must thank you for the new friend, Cheryl Stevens. I was pleased to see her letter to me on your website. See what good you do for people in the world. Please don't ever stop your website, we handicappers love you doing the work for us.
Mary L Wittlock Cullman, Alabama
Scattered throughout our website, there are 40+ free scrapbook page toppers. Just click on the topper and a larger image will come up. Right click on the larger image and "Save Picture as..."
Scrapbook Titles And Phrases e-Book "... I can look up a sticker or die cut by name and find an appropriate title."
Melissa R. - Houston, TX
Dear Kathy,
I, Just wanted to let you know how excited I, was when I, saw your offer that for me was affordable, and easy terms for membership.
I, also, wanted to tell you that your offer of a free scrappin program to come with the offer was even more exciting. "EASY" to use program, and it keeps everything organized in the right places. If, that was not enough all the free page layouts, clipart and many, many other offers, frames, book pockets, and much more..........just was a really awesome offer from the only company that I know and you kept your word about being "EASY" and AFFORADABLE!!
Thank You!! I, am a happy scrapper................... Marce
Get a photo calendar to give as a good gift.