Info and Easy Instructions
Computer Scrapbook Pages:
Most of our sets consist of 6 coordinated pages; (a 2 page layout, borders and coordinated backgrounds and a bonus mini frames page). Some of these frames will need hand cutting, or members can download the GIF format and insert it directly into their scrapbook program. They are for smaller cropped pictures. See our free page for a sample GIF. See a quick example of how to use our pages HERE (Requires Free Acrobat Reader).
"Note: All pics on the public site are just thumbnails and are not print quality"
FREE Page Toppers: Scattered throughout our scrapbook paper pages, there are some free page toppers. Some are at the top and others are at the bottom of the pages. Just right click on the topper and "Save Target as..." or you can just click on the image and a larger image will come up. Right click on the larger image and "Save Picture as..." to save it to your computer.
Thumbnail Index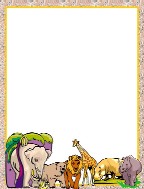 Animals: We carry an assortment of animal themed Computer Scrapbook Template Page Sets. Our current papers consists of farm animals, along with some cats and dogs pages. We have just added some zoo papers for your scrapping enjoyment. Check out our Animal Layouts under Layout Ideas.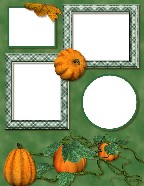 Autumn: You will find several Printable Scrapbook Template Sets in fall colored backgrounds, trees and plants. We also carry apple theme sets for harvest or fruit picking pages. These pages also work well for Halloween Layouts and Thanksgiving Scrapbook Layout pages.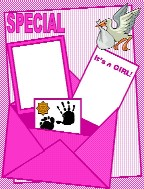 Baby: On our baby page, you will find Baby Scrapbook Layout Sets for Boys, Girls and Generic Colors. We also have some coordinating Clipart located on our Free Scrapbook Clipart page. Try our Printable Scrapbook Templates.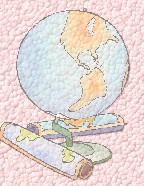 Backgrounds: For our computer scrappers, we have designed 2 page sets with backgrounds only. No frames, no clipart. Simply backgrounds for you to create your own customized pages.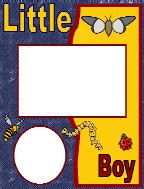 Boys: For those little boys, we have papers in masculine colors. You will also find some appropriate printable scrapbook template pages in some of our other categories.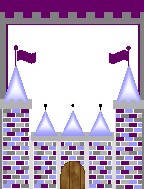 Children: Here we have Girl Scouts and Boy Scouts Layout sets to purchase. You will also find some Kids Sports Pages in our sports section. Our sports papers are created in girls and boys deco. Remember to check out our School Category too. We also have basic children scrapbook layout sets.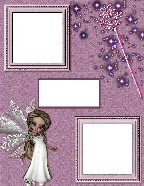 Girls: Here we have printable scrapbook template papers for little girls. Be sure and check out our scrapbook Lay-Out pages for new ideas. You will find many layout ideas on our Layout Page containing my beautiful grandchildren's pictures.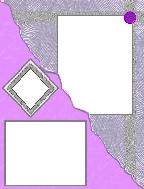 Heritage: Our Heritage Scrapbook Sets consist of sets suited for scrapping those Family Generation Heritage Albums. We have generic Patchwork Layout sets available here as well as Quilting Layouts. This is also where you will find our Journaling Scrapbook Pages. For generic heart papers, try our Holiday category, with our Valentine pages.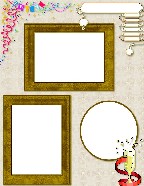 Holiday: Our Holiday Scrapbook Sets consist of holiday appropriate background printable scrapbook papers. They are broken up into the 4 seasons holiday categories. We have Christmas, Hanukkah, Kwanza, Thanksgiving, Halloween, Easter, St. Pats. Day and Valentines Day Layouts.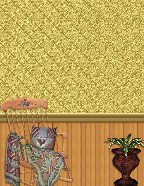 Memorial: In memory of all those long lost relatives, we have created several background printable scrapbook Memorial sets. Also, check out our Patriotic Scrapbook Sets for those Patriotic Soldiers who died defending our great country for our freedom. We have several layout examples, using these sets on our Layout Page. You will find more appropriate memorial layout sets located in our Heritage layout category.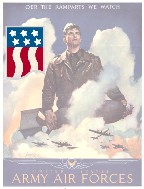 Military: We have several sets of old American war poster art for you to scrap of your favorite hometown hero. These work great for all our fellow Americans who have loved ones, serving to keep our great country a free and prosperous nation.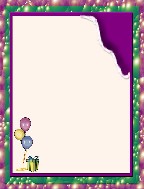 Miscellaneous: Here you will find miscellaneous scrapbook paper layouts. We currently have scrapbook candy layouts and a scrapbook hobby paper layout. There are also friends layouts on this page and some background layout sets.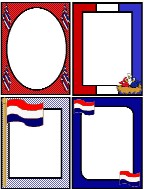 Patriotic: We have various Patriotic Scrapbook Page Themes from many of our members countries. Patriotic Scrapbook Layouts work well with Military Lay-Outs for Heritage Albums. These also work well for Memorial Day, Flag Day and Independence Day celebrations. The best background printable scrapbook papers on the net.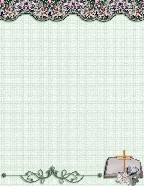 Religious: We have a new Christian religious section just in time for Easter. You will find several multi-purpose electronic printable religious sets.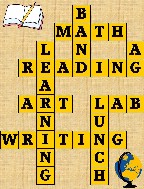 School: Our Scrapbook Supply Page, consist of school appropriate sets. We have also put together a Graduation Set here. Remember that School Scrap Pages work well for Heritage Albums also. We have several school scrap lay-out ideas on our Layout Page.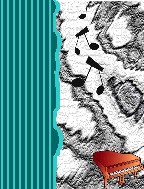 Special Occasions: We have background printable scrapbook sets here that consist of Birthday Layout Sets and Music Layout Set. We have also included a Movie Layout set here.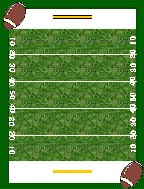 Sports: We have a 2004 Super Bowl layout here in the New England and North Carolina colors for those famous Super Bowl Parties. We also have 3 cheerleader sets in different colors. Also, our Kids Sports Layouts have been moved here.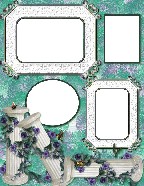 Spring: We have Spring Scrapbook Papers here, as well as floral, birds and bees sets. Remember to check out our Floral Category too for those spring photos. These background printable scrapbook papers are easy to use.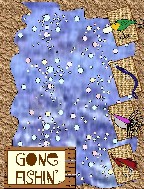 Summer: For summer, our Scrapbook Stock consists of summer appropriate Layout Papers. Many of our sets coordinate, so if you don't find what you are looking for, try some of our other categories or feel free to e-mail us at to request them.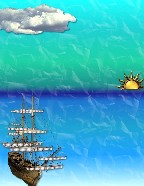 Travel: Here you will find sets designed with Travel in mind. We have Nautical Sets, Fish Sets designed for beach or snorkeling holidays, Automobile Travel sets as well as Airplane Sets. These work great as Vacation Pages. We have recently added 2 Cruise Vacation Layouts, for those of you who have the Cruise Ship Bug.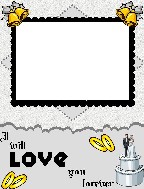 Wedding: We have Wedding and Romance specific Scrapbook Pages here. Remember to check out our Floral and Heritage Sets for those beautiful Wedding pictures. For generic heart pages, try our holiday sections, under the Valentines papers. If you don't find what you are looking for, feel free to contact us at for suggestions.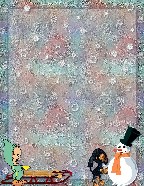 Winter: We have several of the best background printable scrapbook winter Sets available for easy downloads. You may also want to check out our Christmas Scrapbook Layouts for those winter photos.