Dear Scrapbook Membership Applicant,
You may not have noticed, but you might be spending more time looking for suitable free printable digital scrapbook pages for your new scrapbook project than you do actually making the treasured family heirloom scrap book.
Wouldn't you rather be using your precious "limited" time doing something more valuable, like actually preserving your family's most cherished memories and photos?
I know You would.
I also know what it's like to look for digital scrapbook pages on the internet. I remember searching through dozens of web sites and crafts pages and only finding ones that were printable with their software, not compatible with most programs, contained stolen copyrighted graphics that I could never have professionally printed, or just not really what I wanted. It all took too much time, too much money and WAY too much effort. It's just not worth the trouble in my opinion.
AND... Don't even get me started on the sites that sell pages individually
! What a Money Hog!
Click here for Secure Online Ordering and instant access now.
Have you read the latest studies on time management?
Turns out most people have less than 2 hours a day of actual productive time. The rest is spent weeding through the mires of trash in their e-mails, on the wasteland of the Internet and just plain frittering it away with TV, cell phones and other interruptions.
Young mothers have significantly less!
Think about your day yesterday…
How much time did you really spend doing what actually needed to get done? 3 hours, 2 hours, or was it more like less than an hour? I know for me, I'm lucky to get 2 hours in and many days it's more like 30 minutes.
One last thing to consider and we'll move on:
I've done the searches and put a stop watch beside me. I found that when I was creating a new scrapbook, especially one for a gift, that I was averaging a little more than 53 minutes per page. And, that didn't even take into account that many of them took more than 2 hours to find what I needed and many more of them I had to settle for less than I wanted.
My average book is more than 60 pages. Even if you consider I re-use 50% of my pages, we are talking more than 30 hours of searching the internet for downloadable scrapbook pages.
30 Wasted Hours!
I figured that it was costing more than $5 per page and as much as $50 per so called free page depending on the value that you put on your time.
Now you know why we created the digital scrapbook membership model. If you can get all the pages you need at pennies a page, why wouldn't you?
Click here for Secure Online Ordering and instant access now.
Whether you're looking for...
new and inexpensive downloads
easy to use scrapbook pages
high quality scrapbook templates
free digital scrapbook training
scrapbook pages for all ages and ability levels
scrapbook downloads that spark creativity
computer scrapbooks that use inexpensive materials
all the clipart and embellishments to customize your pages
actual people you can talk to if you ever get stuck
more than 5000 templates to choose from
I
ncluding musical inspiration, animals, seasons or holidays like...
Wedding Anniversaries
Military Scrapbooks
Birthdays
Baby Books
Christmas
Earth Day
Easter
Father's Day
Halloween
Hanukah
Independence Day
Mother's Day
New Year's Day
St. Patrick's Day
Thanksgiving Day
Valentine's Day
Holiday Storybook Scrapbooks you can't find anywhere else…
...you've come to the right place. You'll be pleased to hear your computer or digital scrapbook download page search is over.
Click here for Secure Online Ordering and instant access now.
You're about to save yourself a lot of time, trouble and money involved in scrapbooking.
Just the right scrapbook template whether you hand scrap or create your scrapbooks digitally. Multiple file formats so you can always do it your way.
Complete easy to read and follow step-by-step instructions to guide the scrapbook beginner through their first scrapbook from start to fantastic finish.
FREE Software link with unlimited use for those that don't already have digital scrapbook software. I'll give you the link to a FREE software source and show you step by step how to set it up and use it for digital scrapbooking. Works on all software platforms – Windows – Linux – Mac – many more…
Want to spend quality time with your teenagers? Digital or Computer Scrapbooking is ideal for bringing the whole family together. And, you won't believe the wonderful stories and conversations it will naturally bring out.
Never too old to learn how easy it is to scrapbook digitally.

12 to 100, preserving life's most treasured memories and

enjoying the moments again and again is easy. And as your ability grows, your membership has everything you need to advance.
No Mess! Unlike traditional hand scrapping… there's no mess and very little space required. Start and stop at any time since everything you need is on your computer. Perfect for young families that only have a few minutes several times a day.
Save your hard-earned money by printing your scrapbook pages yourself. Most color printers now print a full color page for less than a dime. And, multiple copies of your new heirloom treasures are just a print button away. No more buying multiple papers, embellishments and stickers for multiple scrapbooks.
You'll spark your creativity and imagination with special complete scrapbook projects devoted just for that purpose. How about the story of your life or a fully custom baby book scrapbook?
A wide variety of themes ensures you'll have just the right scrapbook page for the occasion, from holidays to seasons to everyday life's events and everything in between.
Large format 12x12 doesn't necessarily mean you have to own a large format printer. Although if you have a large format color printer you can print your own digital scrapbooks… we have multiple sources for getting your large format 12x12 pages printed at great prices. We even have a unique source to have your large (or standard) format scrapbook pages made into a real hardbound book. Print 8x8 if needed.
Click here for Secure Online Ordering and instant access now.

Family Members 2 Biggest Complaints About the Scrapbook Hobby: The MESS and It Takes Up the Whole House… We Can't Even See the Kitchen Table!
No getting around it, old traditional Scrapbooking takes lots of space and creates a mess of scraps, glue and tools everywhere. Even when not using it, old fashioned hand scrap supplies and tools take up lots of space. But, what if...
All your papers were kept on your computer and only took up space when printed
All your clipart, stickers and other embellishments were neatly on your computer
That would help out the hand scrapper, wouldn't it? What if we take it a step further…
What if all your cutting, cropping and shaping tools were on the computer?
What if all your photographs were kept on the computer – got a digital camera?
No more setup, just an on switch and much more! (I can't list all of them here.)
Click here for Secure Online Ordering and instant access now.
Can you just imagine what that is like...
No mess and the only cleanup is putting the finished pages in the scrapbook

Everything fits in a small corner of the room where the computer already is

Stop what you are doing at the drop of a hat with just the "Save" button

Create a finished page in as little as 15 minutes instead of hours

Never out of the scrapbook paper you need… just print another one

Costs you nothing to experiment… if you don't like it, just delete it

If the kids spill or tear your page… no problem! Just print a new one

Start to finished family heirloom scrapbook in as little as a weekend

You don't have to be an artist to have your pages look like they were made by one
Click here for Secure Online Ordering and instant access now.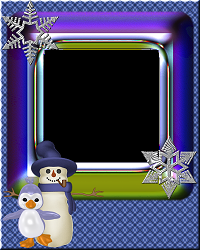 This is why I'm offering you my professional experience with scrapbooks in an unbeatable downloadable digital collection that never stops growing.
It's called PrincessCrafts and it's the Internet's first exclusive digital scrapbook membership site. It's also now the largest digital scrapbook membership site on the Internet today with more than 5000 digital scrapbook templates plus bonuses, elements, art and more.
We just finished combining 9 exclusive digital computer scrapbook web sites into one easy to navigate, easy to use Members only collection.
· With your new collection of digital scrapbook templates, you won't even think about looking anywhere else for pages and ideas. You won't have to waste your time searching for printable scrapbook pages that may or may not match what you are doing.
· You won't have to deal with the frustration of complicated hard to use kits.
· You won't have to bother making a special trip to the scrapbook store (even if you do have one close by) and spending your money because you'll have all your materials at home on your computer! "Imagine the fuel savings…"
On the other hand,
· YOU WILL be able to create the most beautiful scrapbook pages you've ever seen.
· YOU WILL get your creative juices flowing and do more scrapbook pages in an hour than others get done in a day.
· YOU WILL be assured that you will never again be out of the scrapbook page you need and you won't pay extra for multiple copies.
· YOU WILL be able to enjoy the heirloom scrapbook stories again and again with generations to come.
· YOU WILL finally be secure in the fact that your most treasured memories are preserved… even after you are gone!
Click here for Secure Online Ordering and instant access now.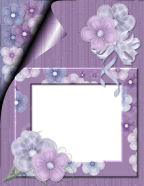 And most importantly, you'll be proud of what you have accomplished. You'll most definitely be the center of attention at your next family get-together. Mark my words.
Note to Hand Scrappers: Digital is not an all or nothing hobby. You can use as little or as much of the techniques as you desire. Just print the papers and hand scrap or create the entire page on the computer and just print. It's all up to you how far you take your skills.
Myth: Digital is Expensive – It can cost $1 per Page or More to Print
Actually, it's more of a half truth. It can cost more than a dollar per page… but, it can also cost as little as 17˘ per page (including the card stock) as well.
I can even get an 8.5x11 inch digital scrapbooks put into a better than book store quality real hardbound book with full custom designed cover for less than 65˘ a page for 40 pages or more.
We'll show you how you can too…
All that aside, let's put it in perspective for you with a real world example. Two 8.5x11 inch scrapbook pages, one done in the old traditional hand scrapped store bought supplies method and the other done exactly the same on digital.
Traditional Hand Scrapped

Digital Scrapbook

Preprinted scrapbook page 30˘ (cheap)

2 - 4x6 photos printed 38˘ (19˘ each)

2 – Punch out frames 50˘ (as much as $2)

Title Lettering $1 for letter stickers page

Journaling Free (hand written or printed/cut)

Misc Embellishments 50˘ (as much as $5)

N/A

N/A

Total: $2.68 to as much as $9.68

Digital Scrapbook Template 2˘ (members)

2 - 4x6 photos printed Free (included in print)

2 – Photo frames Free (included in print)

Title Lettering Free (Fonts included in print)

Journaling Free (computer printed or hand)

Misc. Embellishments Free (included in print)

Card Stock 5˘ or photo paper $1 or less

Printer Ink 10˘ to 20˘ depending on printer

Total: 17˘ to as much as $1.22
Click here for Secure Online Ordering and instant access now.
So, as you can see, even if you were to print the title lettering yourself and make the photo frames out of scrap paper… you would still be paying $1.18 minimum for the hand scrapped page and compare that to the max digital page and you only have 4˘ difference. And, the digital page left no mess to clean up and took a fraction of the time to create.
The digital page can also be sent in an e-mail or made into a real hardbound book... not possible at all with the hand scrapped page.
So, as you can see, 99 times out of a 100, digital is going to save you a whole lot of money and take you a whole lot less time. Not to mention no trips to the scrapbook store.
You Can Have Your Exclusive PrincessCrafts Membership Absolutely Risk-Free
By now, I'm sure that you are wondering how many hundreds of dollars all this is going to cost you a year… after all, there isn't anything even close to this anywhere else.
You probably haven't even seen another site that offers unlimited access and unlimited downloads for everything on their site before. And, even if you have found the 1 or two others out there… they didn't have a fraction of what's on PrincessCrafts.
Most of you are probably used to the pay as you go, pay by the few page set models…
If we followed that model, we would have to charge you more than $1250 dollars for just what we have on the site today… never mind the more than 900 new pages we add each year. (5000 pages, divided by 20 pages per set, times $5 per set, equals $1250)
Please, don't worry, we wouldn't think of charging you even 1/10th that…
I'm sure you'll find that to be great news: you are just at the perfect time to take advantage of an extraordinary offer.
My collection of more than 5000 digital scrapbook page templates has been valued at over $1250 as you can see above. But we have discovered that by producing it as an electronic "membership download" version, we can reduce our costs significantly over producing it on CDs or DVDs. That means we can pass the savings on to you!
How much will you save?
Well, right now we are still in the phase of combining all 9 web sites into one HUGE Membership site. Depending on how exclusive membership sales go, we may or may not keep this special discounted rate after that date.
But if you order your PrincessCrafts membership NOW, I guarantee that it'll be yours risk-free for only $9.00 $5.00 a month. We are even waiving our $19.00 account setup fee during this time.
And, it's a lifetime price lock!
For as long as you keep your membership payments up to date, your price will never go up. Even when we acquire more sites (and we will keep growing…) and we raise our prices, your membership fee will not change unless you stop it.
Just think… If you were to download every single scrapbook template on the site today and stick around for a year, it would come out to less than 2 cents per page!
(Remember, that's only for the 5000 pages that are currently there. It's not counting the more than 900 new scrapbook digital downloads we add each year or the bonuses we've lined up for you if you sign up now. You're actual cost WILL be even less!)
Digital Scrapbooking Bonuses...
Members ClipArt Area: I have been learning to create my own artwork for over a year now; you get access to many of the high quality artworks that I have been making. This is a full $27.00 value bonus... just for our PrincessCrafts members.

MangelsDesigns embellishments: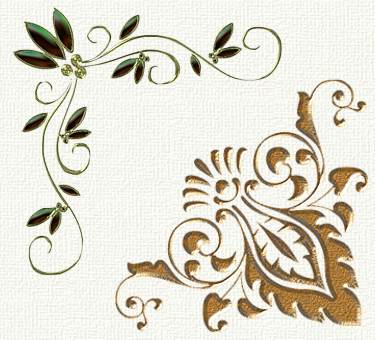 Coordinated Set 8 Pieces 12.5 MB (Floral Vintage, "Ancient Style")
Photo Corners 2 Pieces 0.5 MB (antique)
Photo Frames 2 Pieces 5.2 MB (renaissance)
Total 12 Pieces 18.2 MB $5.00 value
Specially commissioned Fonts from FontGod.com, one from my own handwriting. This is QUALITY stuff! Full character sets (includes symbols, numbers, and all grammar marks) in a True Type Font. 3 complete custom handwriting fonts. $209.95 value (That's what we paid for them! - No kidding.)

Printable Children's Cookbook and Memory Journal. A bonus you won't find anywhere else! We Love That It's Also a Treasured Heirloom Journal... Something For The Kids To Take With Them When They Are Grown And Leave The House. Something To Pass Along To Their Own Kids and Grandkids. Sells on its own Cookbook4Kids site for $8.00 NOTE: Just added Volume 2 as well.

Just added… PrincessCrafts Exclusive Members Only Word/Phrase Scraps Area. Word Deco themed pages for holidays and special occasions: $17.00 Value
Click here to start and to get your Free Bonuses now.
My 100% No B.S., No-Hassles, Risk-Free Guarantee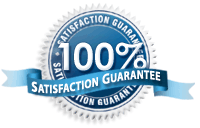 I want you to use your Exclusive PrincessCrafts Membership for a full 8 weeks ... that's 4 weeks longer than the standard 30-day trial period and most digital sites don't even give you a day.
That's just two monthly payments of $7.00. If within that time you're not satisfied for any reason, you can ask for and promptly receive a full refund of both payments - no questions asked.
And since you are placing your trust and confidence in me, whatever you decide, I want you to keep everything you have downloaded, including the bonuses.
You can also cancel your membership at any time after that period.
You Have Immediate Access to All These 5000+ Computer Digital Scrapbook Pages Right Now
When you order right now, you'll be able to immediately sign in and begin to download Your Exclusive PrincessCrafts scrapbook templates and start creating your first scrapbook within minutes. You and your kids can start having fun right away, and you'll feel better about the time and money you will have just saved.
You've seen our numbers and I know that if you've looked anywhere on the Internet or in the stores, you've seen the expensive alternatives out there. So, you also know that there isn't anything even close to this on the Internet at even twice our price…


Place Your Order Risk-Free
You can place your order with peace of mind with our authorized payment processor - PayPal. PayPal works with Industry Elite Secure Servers so you have maximum security working for you. You can rest assured that you are protected against fraud when you place your order. (I personally have been using them for my online purchases for years.)
Click here for Secure Online Ordering and instant access now.
---
---
Try and find a better value for preserving your families most treasured memories… on or off the Internet. Where else can you get:
o More than 1900 pages a year
§ 1300+ pages at any given time
§ At least 40 new scrapbook pages each month
o Lots of categories and matched sets
o Something for any occasion
o 12x12 inch Section - Computer Templates, our large format part of PrincessCrafts
§ More than 1900 square format pages
§ 1300+ pages at any given time
§ At least 40 new scrapbook pages each month
§ 12x12, 8x8 or 6x6... you decide
§ Lots of categories and matched sets
§ Something for any occasion
o Scrapbook of a Lifetime Section - 11x8.5 inch Landscape format Templates - Perfect for digital presentations and video slide shows.
o Soft Expressions Section - 8.5x11 inch Soft Colorful Digital Scrap pages - A lifetime of memories to cherish
o Printable Pastels Section - The 12x12 inch partner to Soft Expressions (ComputerScrapbookLayouts.com) - Soft Colorful pages in the large 12x12 layout format.
o PC-Scrapbook Elements Section - Hi-Resolution Computer Digital Scrapbook Elements Membership site - Soon to be 1000s of elements and embellishments with lots more added every month.
o BabyScraps Section - The Custom Baby Book you've always wanted - Hundreds of quick build pages that make creating the perfect baby book scrapbook an easy task - Start on Saturday, be finished on Sunday... it's that easy
o HolidayScrapbooks Section - Holiday Scrapbook Pages For Any Special Occasion! 75 three page sets for a total of 225 pages - 3 different color schemes for each page so you actually have access to 675 different pages - Categories for any occasion - holidays, birthdays, anniversaries, winter, spring, summer, fall... etc.
o TwasTheNightScrapbook - Our first Storybook Scrapbook - Add your families most treasured holiday memories to the story of Twas The Night Before Christmas, A Visit From St. Nick - An instant family heirloom. Comes in 8.5x11, 12x12, landscape and a no words version so you can put it into any language you wish. You can even get it printed as a real hardbound book.
o Bonuses Listed Above Too! So, there's even more...
All 5000+ Templates
Just $9.00 $5.00 a month
<![if !vml]>

<![endif]>
Own Yours Today. Order Now via Secure Server.
The act of creating something is marvelous in itself, but creating something that will be cherished for generations to come; now that's a little piece of immortality. And sharing that with someone you love will no doubt leave a positive and lasting impression on their lives as well.
Your kids will enjoy these scrapbooks for years to come. Their great grandkids will be telling your story to their great grandkids. How do you wish to be remembered?
Wishing You and Your Family All the Best,
<![if !vml]>

<![endif]><![if !vml]>

<![endif]>
I'm here to listen and to help. Email me with any questions at:
PrincessCrafts.com
28115 N Spotted Rd
Deer Park, WA 99006-8701
Phone US Toll Free: (877) 751-6368
Questions:
Company PrincessCrafts
P.S. If you don't order your Exclusive PrincessCrafts membership right now, how much more time will you waste by searching for the scrapbook page downloads that aren't what you really want?

Last chance! Click here to order before it's too late.