Craft Supplies:
PrincessCrafts Puts Scrapbook Max Through it's Paces
First, we want to personally thank Brett Kapilik, Vice President at Indigo Rose Software, the makers of the new easy to use software - Scrapbook Max. Brett and his team recently contacted PrincessCrafts to see if we were interested in testing their software with our more than 5000 digital scrapbook quick build templates and to consider providing new template packs for their Scrapbook Max software.

Here's the results of those tests to date:

I must say that we are impressed with how easy it is to create really beautiful digital scrapbooks with this software.

We've actually posted our first two 8.5x11" templates for all the Scrapbook Max software users on their Community Forum.

We started out by using a couple of templates from our new BabyScraps.com baby book scrapbook collection. In babyscraps 1, we just took one of our templates and inserted it like any other photo or image on top of a plain pink background. The two frames and the puzzle pieces are transparent and will allow you to easily put photos behind them in the layers. We loved how easy this was to do.

For babyscraps 2, we used one of our solid background templates as the background on the page. Now you can put anything you want on top. It was a simple task to use a couple of the hundreds of elements and frames that came with the software to create a totally finished page in under five minutes.

I also want to add that this was probably the easiest way we have found to create a totally finished custom scrapbook page. The fact that it took less than five minutes from start to finish, including our photo's and a bit of journaling made this an easy must have program recommendation.

The other thing we absolutely loved about Scrapbook Max was it's export/import utilities. With these built in tools, sharing your templates with others is a simple two step process. Just take your finished pages, choose the "File" "Export to Template" function, fill in your file information and save. Then, anyone that wants To use your new template, just has to double click on the file to install it automatically to your software.

If you upload it to the internet, all they need to do is to click on the link in the "Web Page" (the .smt file). When your Web browser asks you what you want to do with the file, click the "Open" button (Internet Explorer or Opera browsers) or choose "Open with: Scrapbook MAX!" and click OK (Firefox browser). Once the file has downloaded, you should see a message that tells you that the template has been successfully installed. It will now be available the next time that you create a new project or page.

It doesn't get much easier than that.

For our next test...

This time we took a matched set of templates from our TwasTheNightScrapbook.com site and put them into a two page scrapbook layout in the digital scrapbook software... both pages in the same file. It's really cool that Scrapbook Max lets you have up to 200 pages in the same file.

This worked really easy for creating a set of digital templates for Scrapbook Max. The only problem we found is that it only generated one image (the first page) when we saved it as a template. While this has no affect on those using the software for their own personal use, if you want to show someone samples of all the pages inside the one file you will need to manually create the small thumbnail images yourself.

I generated a second image file for our computer scrapbook template from the original PNG file we used for the second page. It makes for a little extra work, but it's worth it to show all the pages in the file for web display.

Again, we posted the free digital scrapbook set to the Scrapbook Max Community Forum. I hope you like this set from our first Storybook Scrapbook site....

Well, it was bound to happen, it's hard to find anything that does it all well.

Our tests finally found a small glitch in the software. It seems that Scrapbook Max doesn't recognize transparent areas in GIF format files. Oh well, nothing's perfect and the ease of use definitely out ways this small detail.

Our wish for the next version will be that they fix this small bug and that they add an eraser so that you can create your own transparent areas in your templates.

Our test sample this time came from our PrincessCrafts.com site where we have an assortment of over 1300 templates in all different categories. Unfortunately, all the current transparent templates on the site are in the GIF format to make them compatible with more of the older software programs out there. The backgrounds still work great though and all our new pages that we add, more than 50 a month, are in the new PNG format. So, in time, the whole site will be fully compatible with Scrapbook Max even if they never fix the GIF bug.

To fix our template to use with Scrapbook Max, we had to bring the frame page back into our PaintShopPro software. We used the PaintShop Pro to change it to a PNG format so that the transparent areas would work properly. We did this just because we still wanted you to have the matched set of cute little firemen.

Just like the other sets in our digital scrapbook template testing, we posted the finished set to the Community Forum so everyone can download and use them in their own computer scrapbook projects.

As our testing the software continued this weekend... here's what we tried next:

We created our first real Scrapbook Max digital computer scrapbook page kit.

Instead of providing the pages as a complete quick build page template, we took one of our original Black-n-White Lace PrincessCrafts.com templates and turned it into a full Scrapbook Max page kit with all the pieces included separately.

The background, transparent frames, shadowed text box and embellishment element is a separate piece in the file. You can move them around, remove pieces or add more. The final page layout is totally up to you this way. It takes more time to create your final pages this way, but you can now create an almost endless amount of page variants for your scrapbook project.

When I saved it as a template for upload to the Community Forum, I made it with page one set up for 8.5x11 and page 2 set up for 12x12. Hope you all get a chance to download this set and enjoy our first full Scrapbook Max page kit.

For our last test on the software to date, we downloaded and tested their Element Kit creation tool that they provide for free on the site. Here's what we found:

When testing the Element Packaging tool from the Scrapbook Max site we found it very easy to use for small numbers of elements/embellishments. The software worked well for small groups of elements and embellishments less than 5 or 6. It really gets to be too much putting the files in one at a time and needing to click through the directory path each time when adding lots of elements to a pack.

We found that copying the .ini file (also provided on the site separately) into the directory where the elements are and making just the couple of changes inside that file with a text editor and then using winzip to get them all at the same time was 20 to 30 times faster. Rename to .smb and you're done... if you didn't specify that name in the first place, that is.

Just in case you didn't get the hidden message above, Scrapbook Max uses standard zipped file formats for it's install files, they just have different dot three names on the end to tell the software what to look for in the file. The extra .ini file that you put inside the elements packs is nothing more than a text file that tells the software who created the file, any copyright info and what to name the new directory inside the elements area on your hard drive.

I know this doesn't mean anything to those of you that only make scrapbook pages for themselves, but for those that want to provide templates and elements for others... this is HUGE! Now you have an easy way to provide your materials and it automatically gets installed on the end users machine where they know where they are and how to use them.

That's Gold from our standpoint.

Just to let you all know, we used a set (complete) of some hi-resolution scrabble style letters and numbers that Kathy made for our www.PC-ScrapbookElements.com site. They're on the Community Forum under Embellishments if you would like to get them for yourself.

Our Final Comments:

We found Scrapbook Max to be the easiest software we have ever used to create digital scrapbook page projects. It contains almost everything that the beginner to even advanced scrapbooker needs.

It has options to save to templates so you can share with others, save to CD or DVD, Save to html for web pages and even automatically send in e-mails with your pages optimized (made small enogh in file size) for sending. Sending pages to grandma never was so easy before. We should also point out that you can also use the built in tools in the software to create video CD/DVD shows that you can play in most all DVD players and screensavers for use on any windows compatible computer...

While we wish it was compatible with GIF and a couple of other graphics formats that allow transparent areas, at less than $40.00, you can't beat the value. PrincessCrafts gives Scrapbook Max it's highest recommendation and will begin to provide our templates, kits and Elements in compatible packs for Scrapbook Max.

If you are just getting started with digital or computer scrapbooking, and especially if you have ever found traditional scrapbooking to be to hard and to expensive, then Scrapbook Max and PrincessCrafts Membership sites are your best choice to preserve your treasured memories for generations to come.

Wes Waddell and his wife Kathy, own PrincessCrafts and it's association of 9 digital scrapbook membership sites. Easy to use software and high quality custom digital scrapbook page downloads is what scrapbooking has always aspired to be... inexpensive, simple and no cleanup afterwards. http://www.MyPrincessCrafts.com
Now
your Special Scrapbook Max Software Here!
P.S. Buy Scrapbook Max through one of the links on this page and I'll give you a FREE 1 year membership to our BabyScraps.com Membership site. Just send me your receipt number in a quick e-mail and I'll get you set up.
Full contact info is on the button at the top of the page...
"I just started scrapbooking and am on a very limited income; always looking for things on computer. Love what I have seen." Sharene from Alabama
------------------------------------------------------------------------------------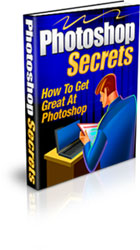 11 of the tools that are used most in Adobe Photoshop, What palettes are best used for, Putting (importing or pasting) images in Photoshop, What does dpi stand for, What suffixes are used when creating and saving a digital image file, When to use the .jpg, .gif, .png and .psd suffixes and soooo much more... Full Details Here.
Get it FREE with a PrincessCrafts Platinum Membership.
-------------------------------------------------
Sew Sew Simple: Craft Materials - Wide selection of craft materials, including scissors, buttons, and ribbons. Located in Oxfordshire, England.
Scrapbook Titles And Phrases eBook
"... I can look up a sticker or die cut by name and find an appropriate title."
Melissa R. - Houston, TX
"Make FUN Shaped Gift Box & Arts and Craft Project with unique templates and patterns for giving the perfect gift..."

Local artists - hand made pleasures. Georgie Love is filled with funky and beautiful hand made arts and practicalities!
---
Create personalized unique gifts even if you never made a thing with your hands from these easy to follow step-by-step craft projects for any age and ability, and have fun doing it!
"Discover How To Make Easy Craft Projects
With These Simple To Follow Instructions!"
What you will find in 101 Easy Crafts e-book:
Spring projects
Easter Crafts
Mothers' Day crafts
Father's Day crafts
Summer projects
Autumn projects
Halloween crafts
Christmas crafts
Winter Projects
Crafts for All Occasions
---
Magazine Discount Rack
I have been scrapping for over 6 years now. I have tried many publishing and scrapbook programs including corel, serif and several others. The easiest and most versatile program that I can find is with Microsoft PowerPoint. Although PowerPoint was designed as an office slide presentation tool, it works wonderfully for scrapbooking. PowerPoint comes with your Microsoft Office software package. I have a free illustrated step-by-step tutorial on my site for those interested in learning this scrapbook program. This link will open up a tutorial in .pdf format for you to save to your harddrive and check-out at your leisure.
Another product that I ve found especially handy is the Lighthouse Memories Ovals and More Cutter. It takes some getting used to but after a little practice becomes very easy for cutting out photos and mats for hand scrapping. Though I prefer computer scrapping, you just gotta hand scrap, mount and frame those timeless heritage photos.
For an excellent and easy scrapbooking software with a free online tutorial try: http://www.bladesoftware.co.uk/notate/scrapbook.asp
Hobby Links:
Here I will list the sites that are most beneficial to new and accomplished scrapbookers. You will find tutorials and articles that interest many scrapbooking addicts.
For free articles regarding beginning and basic computer scrapbooking, visit ComputerScrapbooking.com
For free tutorials including Corel, Adobe Phototshop, Paintshop Pro, Impact and many other publishing and desktop programs, visit GraphicsSoft.About.com and search for your program tutorials in their search menu at the bottom of their library page or scroll down through all the titles.
Little Kid Crafts For All Seasons
"...very usefull and full of good pictures and well detailed directions."
-- Donna Laurinaho, Laurium, Michigan
"...child care providers will find this product very useful for the children."
-- Jaci Seerat, West Milton, Ohio
Drawshop.com - Interview with the designer