---
Newest Testimonials have been moved to our BLOG Comments, But Here's what some of our Members and Friends are saying:
Hi Wes and Kathy,
I just wanted to tell you that I am thrilled with my membership. Thank you.
My husband is on disability and I have to take care of him so our income is limited. This platinum membership has to be the great value for the money on the web in addition to spectacular papers and embellishments which are the best I have seen out there.
Again I want to thank you both for the fabulous sites.
Kelly Wilson Monday, May 08, 2006 5:14 PM

Hi Kathy and Wes,
Just wanted you to know how much I have been enjoying exploring your wonderful site. The PDF files are awesome. I haven't been able to play on the site as much as I would like because of time commitments but what I have used is great. I really have not followed the digital scrapbooking lessons yet but look forward to sometime in the near future. Thanks again for the wonderful site that I do go to almost everyday to see what's new.
Lynda Eshelman Sunday, April 30, 2006 7:06 AM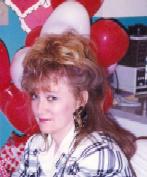 Hi Kathy

I just want to say that I'am more than happy about your site. I made such beautiful thing. I'am working on my boy'S album and with your site I can make beautiful scrapbooking pages. I'am glad I found you. Merci beaucoup!! Vous Ítes les meilleurs! (you're the Best)
Amitiť, Colette Tuesday, April 25, 2006 5:59 AM
I am amazed!
I have spent the last few days going through the sites one-by-one. I now think I have carpal tunnel syndrome;-) There are just so many things offered on each site.
I never realized how many great products were offered.
I've been a member for several months but haven't really delved into the content and now that I have I can't get enough. The graphics are amazing.
I think my favorite site so far has been the elements site. I'm an avid scrapbooker but I'm used to doing the traditional paper form and was going to use the sites to print things out and add to my books. After playing for awhile I now realize how much faster digital scrapbooking is and that the possibilities are limitless. Thank you so much for such a great membership.
It's really worth the money!!!

Denise Rich Monday, April 24, 2006 7:58 AM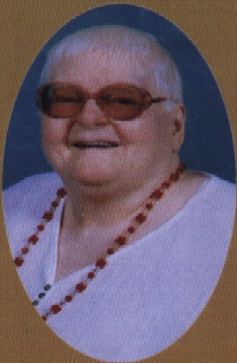 Hi Kathy,
It's me again. Just was browsing through the site. I can't believe what you are doing today and what you were doing when I joined your site. If anyone had told me that this site was going to become BEST SCRAPBOOK WEBSITE I wouldn't have guessed that the growth of capabilities in digital scrapbooking would be so vast. But then I should have known Kathy that you would never be satisfied with a primer website and would work your hands [by the way how are they?] until they would scream with great accomplishment. Not to mention all the personal help you give your customers and are always there for them. I could go on and on about kudos but I want to get back to the website.

Mary.....Alabama Tuesday, April 18, 2006 9:35 PM
Good Morning,

Sure I will be glad to give a testimonial.

I love this site! It offers so many options for its members. Everything is organized and very eye appealing. I also enjoy being a member of several sister sites. All the sites complement each other. Content is updated often to reflect new offerings. I also love the central login to all your sites that I am a member of. I look forward to receiving e-mail about future updates. Thanks for all your hard work.

Ruthann Monday, April 17, 2006 8:39 AM
Kathy and Wes

I absolutely love all the princesscraft sites.
I have memberships in the pastel, elements, and princesscraft. I love the unique designs that not just anyone can buy in a store. I've shared my wonderful find of your websites with all my scrapbooking friends and have had at least one order the subscription too.
I really like being able to download what I want day or night and not worry about "if the store is closed".
I currently have about 350 scrapbook pages done using various papers, piecings, etc. I've been using the princess craft sites lately and just love them. You all have been very helpful and informative with fast, reliable service to the members and public in general. I appreciate you all and your sites.

Sincerely,

Cathi Lowe

Lampasas, Texas Saturday, April 08, 2006 6:22 PM
Hi Wes,

I just love what you did to the Members Home Page!!! Makes everything so easy and simple to navigate between all the sites. I like how on the left it displays all the sites I am a member of, so now I can just click on go directly where I want, YEAH........ No more looking up favorites and trying to remember what I belong to!!! LOL

Keep up the GREAT work, I'm so proud to be a member of the Princess Crafts Family!!!
When I have a question, important or even a simple thing that can wait, you and Kathy are so quick to respond. Knowing how busy you both must be, this is something that I really appreciate.

You make me feel like I didn't just join a membership site, but joined on as part of a warm, caring family!!!

All the sites and materials you and Kathy provide make it evident that you both put your heart and souls into everything you do!!!!!!

Thank You Both for all you do!!!!

Have a Great Day........
Theresa Friday, April 07, 2006 9:41 AM
Kathy and Wes,
I wanted to take the opportunity to tell you that your emails are the ONLY ones that I open immediately when I receive them. You just keep getting better and better. It seems like every time I go to my login page something new has been added. Today it was the clip art site. Keep up the good work.

Regards,
Karen Johnson Thursday, March 30, 2006 10:04 PM
Kathy and Wes are wonderful.
If you have a question they will contact you by Email or even phone you to make sure you are 100% satisfied.

The site is constantly adding material and it is hard to imagine any subject they have not included in their material.

Better customer service then any site I have ever visited.

DiAnn Tenorio Monday, March 27, 2006 9:24 PM
Hi Wes,

Got your email and I logged on your sites and they are great. I want to say thank you again and I also want to say you and Kathy are doing a terrific job. It is great to get to work with this type of scraping. You have a lot of great sites and the material just sets off a scrapbook so well. I bet there is a lot of people that are more than pleased with all the great stuff to pick and choose from. Again thank you and keep on keeping on.

Dale Thursday, March 23, 2006 11:34 PM
Hi Kathy,

Thank you so much for all your help. I was trying to download the elements like the previous time. After taking a nap, I re-read your e-mail and did what you suggested. It worked like a charm. Please forgive me for not following your message sooner. And again, thank you for all your help. I really love everything you've created in all sites. I can now create a page for my grandchildren in no time flat. They love them too. So thanks from all of us for your beautiful creations.

Maureen Wednesday, March 22, 2006 8:14 PM
Hi,
I have fun with all the scrapbook pages, they are the best I,ve ever seen, my grandsons love the Christmas & bunny ones, my daughter in law loves the ones I,ve sent her . She gave the wedding ones as a gift. Every thing your adding is supper
Thank You
Marie. Tuesday, March 21, 2006 4:09 AM
Kathy,
I first found out about your sight one day when I was trying to find some ideas for my little ďprincessĒ granddaughter. I typed the phrase ďscrapbook ideas princessĒ or something of that nature. Guess whose sight I found?
To say I was delighted was an understatement.
I love the whole scrapbook look, but I am a real beginner, and donít have much imagination when it comes to putting all the elements together. Your sight has made my desire to do scrapbookking much easier and MUCH more affordable. I simply canít afford to buy what I need for a book the traditional way if I want to fill a whole lifetime of pictures. (Iíve got a lot to do)

I have had a little experience in desktop publishing so for me your beginner scrapbook course is very easy to follow, and I did learn some new things. I am sorry to say that I havenít done anything with the intermediate course yet; life is very busy.
Anyway, I have wanted to thank you for some time. SOO Thank you

Karen Johnson Sunday, March 19, 2006 7:54 AM

PS: I love your new elements sight also. You just keep amazing me.
Wes and Kathy,
The site is absolutely WONDERFUL!!!
I love to see PrincessCrafts when I open my email because I know something great is waiting for me. I got into scrapbooking around Christmas and have been hooked since my first encounter with PrincessCrafts. I found them while surfing one night, immediately purchased and have been very pleased every day with the great information, pages for download and updates.
I will be a lifelong member of this great site.
Wes and Kathy are always quick to respond to questions and if there is a problem, it is solved immediately. You would spend ten times more in one trip to the scrapbook store and have half the goodies that you get from PrincessCrafts.

Mandy Jennings Friday, March 17, 2006 8:35 AM
I found the site to be great, great quality and a lot of useful elements there. I notice that you have already added new elements to the site. I do not usually write letters to people but i wanted you to know that I find this site to best scrapbooking site on the web, not just the element site but all the sites that I have purchased through your company.

Thanks
Melody Lee-Carte Wednesday, March 15, 2006 7:05 AM
Hi Kathy & Wes,

I have been a member with PrincessCrafts.com for over a year now. Now I am a Gold Member.
You have come so far in Internet Scrapbooking. I have all your site memberships now and could'nt be more pleased. You both have worked so hard to give us these sites. I have memberships at a few other sites on the Internet, but they don't even come close what you offer us. I actually just started the 101 Scrapbooking lessons. I can't give to much feedback on the lessons yet, but I will after I finish the course.
I just a few days ago downloaded the embellishments from your new site called pc-scrapbookelements Kathy and Wes have done such a beautiful job on the element site.
I have to say that the service, the overall cost and all they offer us is the best I have seen on the Internet so far. Every time I had a small problem with the files, I would email Kathy and Wes and I would always receive a prompt answer to my questions. I feel like I've known them all my life.
They always have nice things to say and have been there for me whenever I needed their help.

I want to thank both Kathy and Wes for their hard work great service and excellent scrapbooking PDF's and GIF's they design for us every month. Keep up the great work Kathy and Wes!

Your Scrapbooking Buddy,
Valerie LeClair Tuesday, March 14, 2006 7:03 PM
Wes & Kathy

Congratulations on opening your new site. You REALLY OUT DID YOURSELVES on this one. Your ideas are just fantastic. The one that really blew my mind was your LACE section. A fantastic way for us to see difference between color and while. I really don't think you will ever top this but I'll wait and see

Thanks so much for starting this website as I don't need to look anywhere else for anything I would like and if I don't see it on your website then it is just an email away for you to provide.

As you know I started scrapbooking with a consultant but had some difficulties doing all the things I wanted because I am just one-handed. Well your website lets me be WHOLE again and my pages are so easy now. Those that are just plain I will still do one-handed but that isn't very often. Not only that I don't have to go to the stores anymore because whatever one needs they will find on your website.

Both of you just stay like you are A GOD'S BLESSING to scrapbookers.

Mary........Alabama Tuesday, March 14, 2006 9:41 PM
Kathy,
All the sites are just FANTASTIC! The memberís home page is a wonderful dream site. Makes it so easy to access all the sites I have purchased and I can tell when it is time to renew a site. Ordering another site from my memberís home page was so easy.

When I saw all the wonderful and numerous pages, I could hardly believe my eyes. Found pages that will do any and every digital photo I have Ė which are in the hundreds as I have been using digital cameras for years.

Have spent over $5,000 on scrapbook supplies, but hardly ever use them as it takes hours to get out what I want to use and usually longer to clean up. Have only made one 12x12 digital scrapbook page and it sure did not take long, there was no clean up afterwards and I will not have to scan it or save it to disk to share it, just upload it or email. Wow, that will save a lot too!

I want to thank you for making all this possible and so reasonable. Have never come across any scrapbook site that can come close to what you have to offer. Also, I have written several times and have always received a prompt reply. Your dedication means a lot.

Love and Blessings,

Peggy Simpson Tuesday, March 14, 2006 6:49 PM
Kathy:

I think your site is one of the best there is. I can't wait each month until the new pages are out so I can download them. I have used many of the pages in my layouts and my granddaughter loves to use them for her scrapbooking too.

Dee Marshall Monday, March 13, 2006 6:25 PM
Hi Kathy,

I would love to let people know about the Princess Crafts website.

I have completed about a half dozen or so pages and that in the amount of time that I have been a member is remarkable for me.

I love the ease of using the site and the pages look so wonderful when finished.

I have been scrapping my granddaughter to send to her great grandparents and they have shared the pages with all of their friends.

I would not have had the time to sit down and do all these pages from scratch.

Thanks for the great sites.

Lynn Monday, March 13, 2006 6:18 PM
Hi Kathy,
Just wanted to drop a line and let you know how pleased I am with my memberships. I love everything about it. You have backgrounds that range from whimsical to elegant. I never have a problem finding the right page for my scrapbooking. I scrapbook for 7 grandchildren so I stay busy. It has shortened the time it takes to do my pages.
The elements are so pretty. I love the pockets.. there is always a memorabilia that the children love and when they see it in their book they rave about it. They have even carried their books to school to show their friends.
Thank you for the amazing job you do.
Maureen Monday, March 13, 2006 9:27 AM
Hi Kathy:
This is the best site for anyone that is just starting out and even for the people that have been scrapping for years. You guys always come up with new things to keep any scrapper busy . So if anyone is looking for scrapping things this is the best place to find them and it is worth the money you pay for membership.

Debrah Sunday, March 12, 2006 6:23 AM
Kathy,
My Grandchildren love the bunny one , I made a wedding album for my daughter in-law to give as a gift, on 3-11-06, All the pages are wonderfull
This site is supper Ill always remain a member
Marie A. Young Saturday, March 11, 2006 12:24 PM
Hello Kathy , Wes ,

Thankyou for your absolutely beautiful scrapbook collections , they are just delightful , I have no hesitation in recommending your site to my friends and computer group who also admire them , I hope this will lead to more orders .
Finally , I no longer search the internet in vain , everything I need is contained in your site .
I would like to thankyou most sincerely for assistance given me by both of ,you reply very promptly to any queries or help asked for, always very friendly and cheerful .I look forward to tips and letters received on a very regular basis .
Your Scrapbook lessons are invaluable , for these I also thankyou .
Thankyou Kathy and Wes.

Helen Curnow , New Zealand Thursday, March 09, 2006 7:09 PM
Dear Wes and Kathy:

I had a good look through your new Scrapbook Elements site and have already ordered it using the coupon you generously sent along. You really are finding lots of new stuff for us to use while scrapbooking and making cards.
I've even used some of the pages as title pages in the Family Tree I'm working on right now.

I am really impressed with all the elements on your new site, in fact I've already subscribed to it and can hardly wait to "play" with all the elements you've added. I have been impressed with all your sites ever since I joined your club. I enjoy using all your products, they are varied, appropriate, adaptable, and colorful. I also enjoy the technical support and friendly advice Wes and you so generously supply whenever some little hitch comes up. I love it all!!! Keep up the good work and I hope all the club members have as much fun scrapbooking and/or making greeting cards as I have. Thank you so much for everything.

Lina Tuesday, March 07, 2006 2:53 PM
Kathy,
Oh thank you, thank you, thank you. Now I am going to head over to your CD site and order all 6 of you high resolution CDs.
Again, thanks. You just make my work easier.
Sheila Matthews Monday, February 13, 2006 4:37 PM
Kathy,

I just finished 4 scrapbooks for my niece, of her two boys. There were over 200 pages total and more then half of them were done with your templates. I have never seen such beautiful graphics done for scrapbooks.
Kathy and Wes are great and very friendly. Kathy keeps me updated on all the new pages that come out. I am in the Gold Membership plan and it is the best investment I have made in my life.

Everyone who is as serious about scrapbooking as I am should become a member.

Thank you so much.

Sheila Matthews Sunday, February 12, 2006 9:03 AM
Kathy and Wes,
I just checked out the new Printable Pastel site. Awesome. I use PSP for my scrapbooking and I have 2 new babies expected this year in my family. I foresee some scrapbook presents in the future.
Lynn Wednesday, February 01, 2006 2:12 PM

Hello Kathy,

I just love the site and it keeps me busy. I have to make sure I do all the other work. I could spend all day on here.

Caroline Tuesday, January 31, 2006 10:38 AM
Hello Kathy and Wes

Sorry it has taken so long to write you. I love your sites. I've loved your layouts at Princess Crafts ever since I found the site a year or so ago. The Soft Expressions site is GREAT too. I love the softer colors.
The other sites are good, but I find I use Princess Crafts and Soft Expressions more than the other ones. Keep up the GREAT work, I do appreciate it!!

All the best

Donna Veley Sunday, January 29, 2006 5:41 PM
Thanks Kathy for the intermediate lessons. www.ComputerScrapbookTraining.com
I have just finished the excersize on how to change colours on the clipart. Great feature!!!
The best part I like in the software is that I can convert anything to a PDF. The software is just like Microsoft Office which I have but I think that PDF feature makes it better. Thanks so much for the lessons....
Take care
Debbie Tuesday, January 24, 2006 5:41 PM
Kathy & Wes

What have you done now? I can't believe the new website. Unfortunately I haven't had time to look at the new items but from the titles and explanations this is more than anyone can wish for. You certainly should be the OUTSTANDING SCRAPBOOKING WEBSITE.

So far I can't even make a suggestion for improvement now. You have blown me away.

I certainly want to review the pages for the hand scrapper and the ones for the digital scrapper.

If people don't subscribe to your website they don't know what they are missing with all the help you give your customers and the quick responses to any request. Kathy you have become my scrapbooking helper which I can't Thank enough.

Mary .....Alabama Monday, January 23, 2006 12:17 AM
Wes and Kathy,
If you are like most people, when you get the urge to scrapbook, you need to do it then when those creative juices are flowing. But maybe it's 9 p.m. and the scrapbook store is closed and you can't find the paper you want in your stash at home.....or you can't get just the right layout idea.

Then you cannot afford to be without your subscription to www.PrincessCrafts.com. Can you imagine going to your computer and finding just the right paper or layout idea on your computer and then printing it up and use it instantly?!?! You may never need to buy a sheet of paper again. Princess Crafts has it all. And their secret??? They just keep getting better all the time. What are you waiting for? Subscribe now and you will NEVER regret it.

And did I mention their customer service? Personalized communication to you so quickly if you have any questions. Kathy and Wes are re-defining customer service.

Join the group! We have our hands on something here that you don't want to miss!

Sandi
Gig Harbor, WA. Sunday, January 22, 2006 9:36 PM

Kathy,

I LOVE this site!! It is so user friendly and has something for everyone. I am so glad to have found you guy's.

Sincerely,

Beth Shultz
"Some people only dream of angels, I held one in my arms."
www.miraclemichael.org Friday, January 20, 2006 6:14 PM
Hi Kathy and Wes:
Thank you ever so much - now I can download pages from Princesscrafts, 1-Computer-Scrapbook and Soft Expressions and I can see all the stuff in Digital Scrapbooks.
I've only had a little bit of time to download pages from the new site - but it is as easy as ever. I love all the pages and have downloaded many of them and I use some of them every time I scrapbook.
Friends and relatives marvel at all the artistry on the pages and how nice the pictures look framed in the different openings.
The thing I really appreciate is your quick and helpful responses to any problems I have had over the time I've been a member. Keep up the good work and I'm looking forward to seeing new pages and themes whenever they appear on the sites.
Thank you so much - from one of your Canadian members
Lina Millar - St. Albert, Alberta Friday, January 20, 2006 5:11 PM
Kathy,
I would just like to say a few things, firstly; I am extremely happy with my gold membership to your site, the pages that you make are fantastic and you can tell how much hard work goes into making them by the quality of them.

Secondly; I would like to say a huge thank you, if it wasnít for all your help, advice and tutorials I would never have started to create my daughters scrapbook. Seeing the pages that you have done on your site inspired me and my confidence has grown lots. I didnít think I would get to the stage that I am at in just a year, so THANK YOU!

Thirdly; I am very pleased with the extras we get, you give us new monthly pages especially the wide selection, you keep us regularly updated with emails, but most importantly you are always there to help if you can.

And last but not least, I would happily recommend your site to anyone who has children and would like to create something very personal and special for them, scrap-pages are an ideal way to keep hold of any special moment. Scrapbooks are a fantastic keepsake for any child and I am sure they would treasure it forever.

I am eagerly awaiting your new pages,
AnnMarie Friday, January 20, 2006 10:20 AM
Wes and Kathy,
It's a pleasure dealing with you and Kathy. You make your clients feel like personal friends.
Sheila Garber Tuesday, January 17, 2006 5:30 AM
Hi Kathy,

I have just finished a scrapbook for my sister with photos of her grandchildren. I did a little over 100 pages and most of them I used your templates. I just love them.
Will be starting 2 more scrapbooks in a couple days for my niece. I have 17 scrapbooks that I have done here at home already. Wish I had your templates back then. I even made up one for our 4 dogs. Would love to get into it as a business making scrapbooks for people.

Thanks Again,

Sheila Matthews Thursday, January 12, 2006 6:52 AM
Subject: A thanks from New Zealand

Kathy and Wes,
Thank you from New Zealand!!!

The program is wonderful and the instructions and introduction course are great. I am very new to digital as well as normal scrapbooking and this has helped me out heaps. I've already given one page away (printed version) to a friend of her and my children playing together for Christmas.

Thank you thank you.
Debbie Monday, January 09, 2006 7:36 PM
More Testimonials - Pages and Pages of them---->
---