Free Printable Pages
"How anyone with little or no Scrapbooking experience can overnight literally go from beginner to competent Scrap booker with a fool-proof, easy-to-use system to ensure your success!"
Dear Wes and Kathy,

You are fantastic. Thank you so much for the fast, friendly service and thank you for arranging for me to download the extra 2 books.

I most certainly will be sending a big Thank You to Rick and Terri at Lasting Impressions. As a beginner scrapbooker and card maker I am stunned at all you offer on your site(s). You must really work hard to get all those pages ready every month for lazy people like me just to download and use.

I really appreciate all the hard work and I am really enjoying browsing through all the stuff and using the tutorials to learn how to scrapbook.

I have about 5 years worth of digital photos piled up on discs that are just sitting there and I now have a lovely way of presenting them for the family (scattered around the world) to see.

I know they will be so surprised! - and will probably be joining me in using your site(s). I most certainly will be sending them the links.

Thanks again and I'll be sure to keep in touch and let ou know how it's going.

Regards
Jenni Breel - The Netherlands
Free Computer Scrapbooking Pages: Custom computer scrapbook pages that are fun and easy to use! Best of all, they're free. Try our downloads free scrapbook pages for fast , easy and fun ideas.
The following computer scrapbook pages are free. They are actual samples of our quality line of digital scrapbook pages; the pages you pay for once then use forever. Our digital scrapbook templates/pages come in GIF or PDF format. The GIF format can be inserted into your favorite graphics or scrapbook program for a customized computer scrapbook page template.
If you don't have software or are looking for new options, then you have got to check out our new Computer Scrapbooking 101 Mini-Course. Everything you need for your first digital scrapbook. We even provide a link to FREE Software to use when you take the course. Check our our FREE course, a $100+ value at:
Back to the FREE pages: The PDF format requires Adobe Acrobat Reader to open. If you don't have the free Acrobat Reader, you can find a link to it on our HOME page.
Look here for other free Scrapbook Tutorials: PrincessCrafts Tutorials
To see how easy our PDF files are to use, click here for a short tutorial.
Note: If you have problems opening any of the files... try turning off your Pop-up blocker. Many of the files on this site open in their own windows for ease of navigation and some blockers and security programs don't allow this.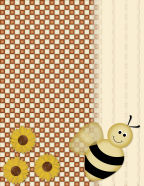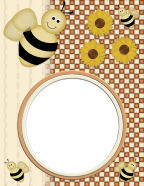 critters102.pdf critters102.zip
Check out our low annual subscription!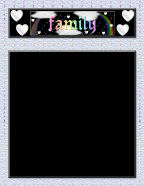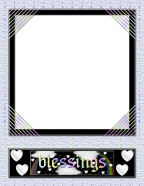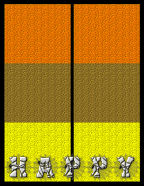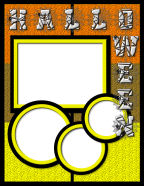 halloween48.pdf halloween48.zip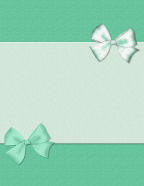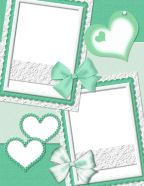 New - Free, just for looking around: Scattered throughout our scrapbook paper pages, there are free page toppers, like the one below. Some are at the top and others are at the bottom of the pages. Just click on the topper and a larger image will come up. Right click on the larger image and "Save Picture as..." or save time and right click on the small image and "Save Target as..." Which ever you choose, they're yours for the taking.
Free Page Toppers
Right Click and "Save Target As..."

Download Instructions:
All you have to do is right click your mouse on the page you want and open or "Save target as..." to save that page on your computer. To use the .PDF item, open the file and use the print button on the top menu to send it to your printer. The reader program has a great printer menu to control the size and orientation of your print. For more on printing with Acrobat Reader, see the programs help file under print controls.
For the .PNG files open your favorite scrapbook program and insert the file. Then size and customize at will. If you need more help with the .PNG file, please see out tutorial page. We at Princess Crafts.com sincerely hope that you find our products simple to use and of great value. If you have any problems with the products, you can always reach us at: for help or questions. ENJOY!
Tell your friends about us by clicking HERE!
You may also want to check out our custom photo gift tags and free kids thank you letter templates.
Save with our 1 Year memberships here...
---